Google has announced the Pixel 2 smartphone which boasts many upgrades from the gen 1 version. This phone was built to provide beautiful quality pictures and deliver immersive VR and AR experiences.
The Pixel 2 will come equipped with 12.2MP camera that uses their patented technology called Google Lens. This new feature helps you learn more about the world around you and get things done by simply taking a photo. Lens builds on Google's advancements in computer vision and machine learning, combined with their Knowledge Graph which underpins Google Search.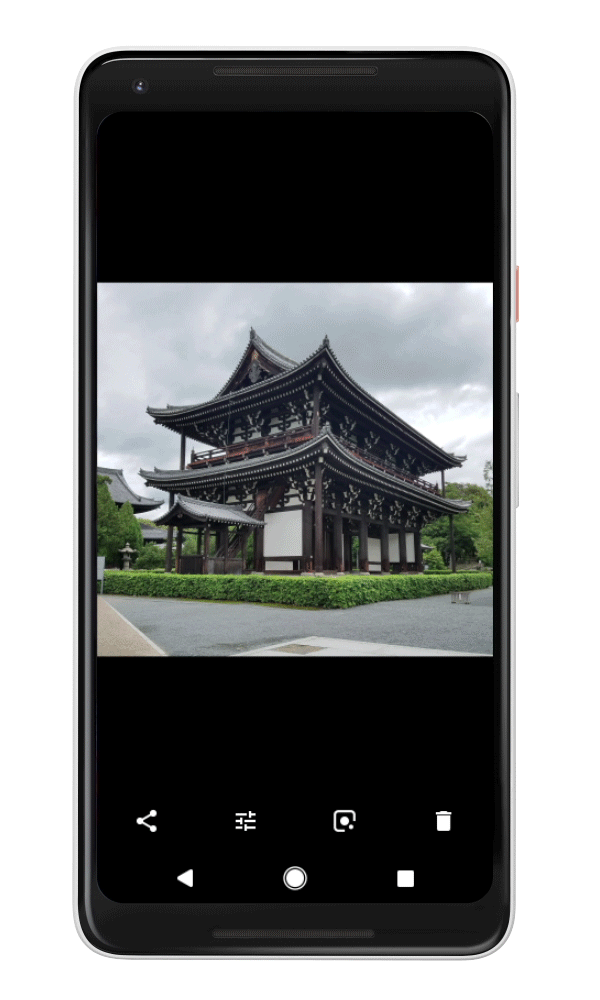 Camera Specs:
Rear Camera
12.2MP
1.4μm
Autofocus with laser + dual pixel phase detection
Optical + electronic image stabilization
f/1.8 aperture
Rear Camera Video
1080p @ 30fps, 60fps, 120fps
720p @ 30fps, 60fps, 240fps
4K @ 30fps
Front Camera
8MP
1.4μm
f/2.4 aperture
Fixed focus
Front Camera Video
1080p @ 30fps
720p @ 30fps
480p @ 30fps
The phone comes in two sizes: Pixel 2 and Pixel 2 XL. The Pixel features a 5.0″ screen with an AMOLED display (16:9) at a resolution of 1920 x 1080. The Pixel 2 XL features a 6.0″ screen with pOLED display (18:9) at a resolution of 2880 x 1440.
Screen Specs:
Pixel 2
Cinematic 5.0 in (127 mm) display
FHD (1920 x 1080) AMOLED at 441ppi
16:9
2.5D Corning® Gorilla® Glass 5
Always-on display
95% DCI-P3 coverage
100000:1, super contrast ratio
True black level
Full 24-bits depth or 16.77 million colors
Pixel 2 XL
Fullscreen 6.0 in (152 mm) display
QHD+ (2880 x 1440) pOLED at 538ppi
18:9
3D Corning® Gorilla® Glass 5
Always-on display
100% DCI-P3 coverage
100000:1, super contrast ratio
True black level
Full 24-bits depth or 16.77 million colors
It will come equipped with the Android 8.0.0 Oreo OS, that has a lot of various features. Similar in concept with the iOS, you'll notice some subtle changes suited for the new generation of phones.
The phone will have the latest Qualcomm Snapdragon 835 chip which features 2.35Ghz + 1.9Ghz, 64Bit Octa-Core. The phone also comes equipped with 4GB LPDDR4x RAM. You'll have the option of choosing either 64GB or 128GB of memory.
The Pixel 2 smartphones will also have the Google Assistant installed for helpful navigation and support. Features include helping you send a text or making a call with a simple voice command. The phone will also feature something called Active Edge. With a simple squeeze on the sides you can launch the Google Assistant.
There will also be custom features for Google Assistant where you can say a simple phrase for it to turn activate certain prompts. For example, before you go to bed, you can say a simple phrase such as "good night" and the assistant can silence your phone, turn off the lights, and set your alarm.
The battery in the phones have also been improved. Google states that it will last all day and provide quick charging. In 15 minutes of charging, the battery will give yo up to seven hours of usage which is quite incredible. The phone is also water and dust resistant.
Google has also developed something called AR Stickers which allows you to express yourself with playful emojis and put together your own unique video stories. These digital objects are also smart enough to interact with each other which is quite amazing. AR Stickers enables robust tracking, even in low-light conditions, and 60 frames per second rendering of AR objects.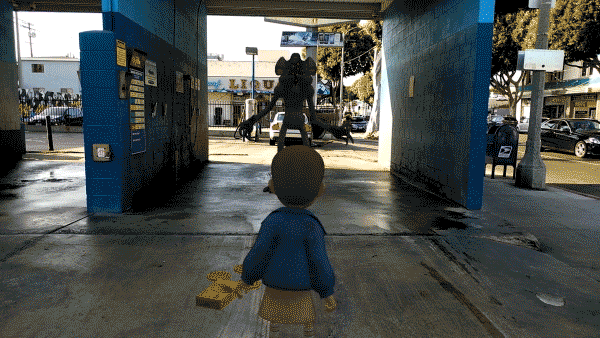 Pixel 2 and Pixel 2 XL are available for pre-order today starting at $649 in the U.S. Both products are also available in Australia, Canada, Germany, India and U.K. Google will be bringing Pixel 2 XL to Italy, Singapore and Spain later this year. In the U.S., Google is teaming up with Verizon to make Pixel available nationwide at all Verizon retail outlets as well as at Best Buy stores. Pixel is also being offered on the Google Store.