Google Earth VR Update Brings In New Features And Is Now Compatible With Oculus Rift And Touch
Google has been one of the most innovative companies in the VR front improving VR technology and experiences. They have introduced applications such as Tilt Brush and Google Earth VR that allows us to be immersed in VR space.
"We knew there was something powerful about being able to point anywhere in the world and start flying, said Google" You could soar over landscapes and cities, and discover locations you didn't even know existed. But we also know people want to quickly find and revisit the places that mean the most to them, whether it's a childhood home or favorite vacation spot. So, today we're launching an update to Earth VR that gives you the ability to search. Just type an address or location name, and you can quickly visit anywhere in the world."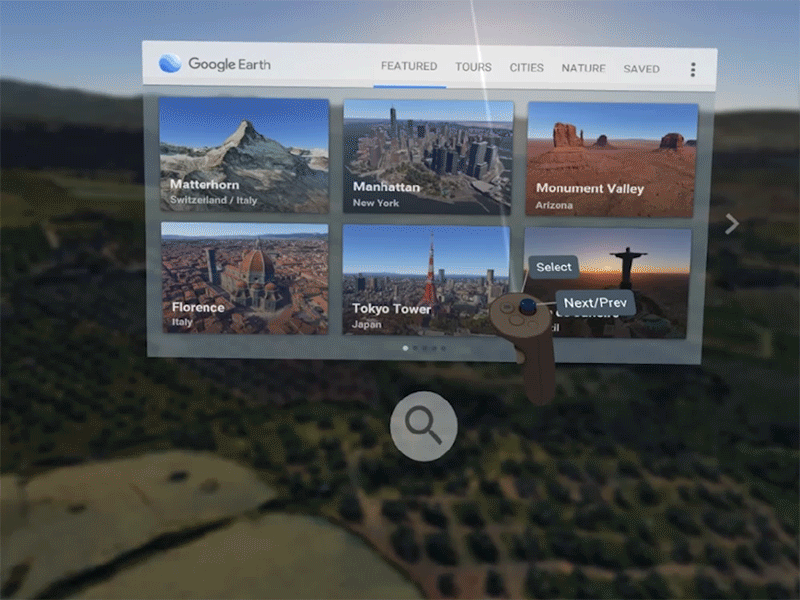 The Google Earth VR update brings in 27 new hand-picked locations to help you discover some of the world's most incredible places. Some of the featured locations include Neuschwanstein Castle in Germany (the inspiration for Disneyland's Sleeping Beauty Castle), Mt Lassen in California, Palermo in Italy, and the Table Mountain in South Africa. You'll also have the ability to fly over Perito Moreno Glacier in Argentina and many more places.
Google Earth VR will now be available for Oculus Rift users including support for the Touch controllers. This amazing VR experience is available today on the Oculus Store and Steam. It truly is one of the most incredible VR applications available today and is worth a whirl. Give it a go!